They don't make plans; they don't solve problems; they don't even organize people. What leaders really do is prepare organizations for change and help them cope as they struggle through it.
John P. Kotter
leadership is different from management, but not for the reasons most people think. Leadership isn't mystical and mysterious. It has nothing to do with having "charisma" or other exotic personality traits. It is not the province of a chosen few. Nor is leadership necessarily better than management or a replacement for it. Rather, leadership and management are two distinctive and complementary systems of action. Each has its own function and characteristic activities. Both are necessary for success in an increasingly complex and volatile business environment.
But while improving their ability to lead, companies should remember that strong leadership with weak management is no better, and is sometimes actually worse, than the reverse. The real challenge is to combine strong leadership and strong management and use each to balance the other.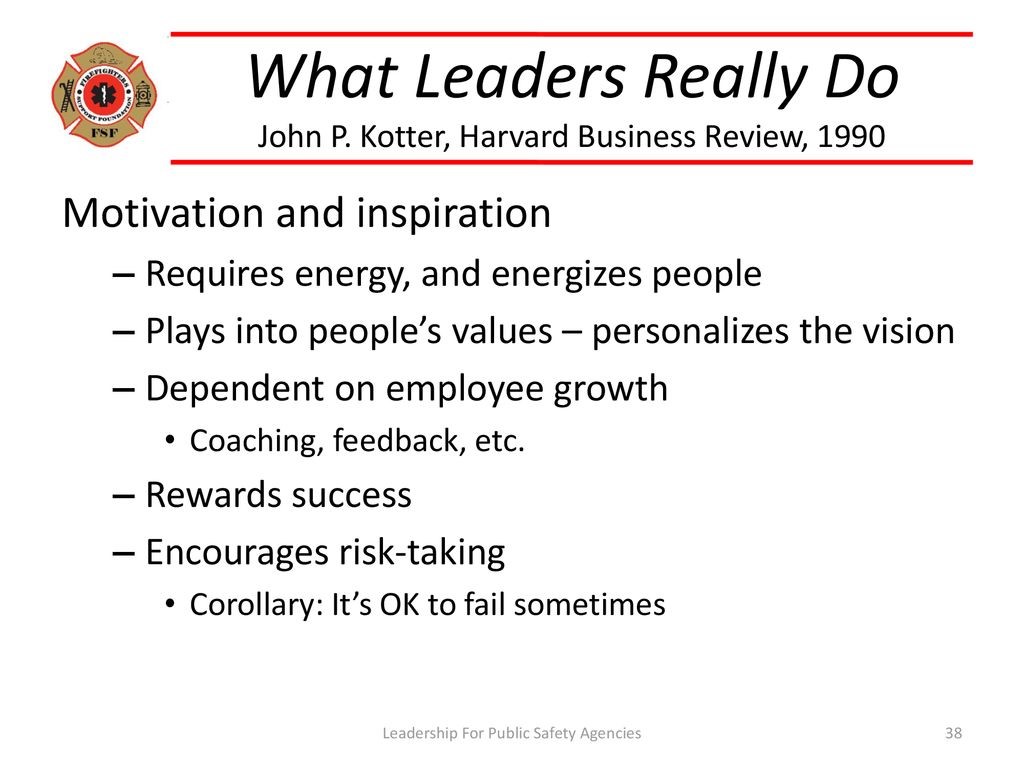 Of course, not everyone can be good at both leading and managing. Some people have the capacity to become excellent managers but not strong leaders. Others have great leadership potential but, for a variety of reasons, have great difficulty becoming strong managers. Smart companies value both kinds of people and work hard to make them a part of the team. But when it comes to preparing people for executive jobs, such companies rightly ignore the recent literature that says people cannot manage and lead. They try to develop leader-managers. Once companies understand the fundamental difference between leadership and management, they can begin to groom their top people to provide both.
The Difference Between Management and Leadership Management is about coping with complexity. Its practices and procedures are largely a response to one of the most significant developments of the twentieth century: the emergence of large organizations. Without good management, complex enterprises tend to become chaotic in ways that threaten their very existence. Good management brings a degree of order and consistency to key dimensions like the quality and profitability of products.