Advice and admission form
To receive expert advice and participate in this course, complete and send the following form
MASTER OF BUSINESS ADMINISTRATION
Executive Master of Business Administration in MAHAN Business School is a life-changing learning opportunity for Iranian students, executives, and entrepreneurs to boost their capabilities and skills to face complex business problems and lead the future. Mahan provides these business-related degree programs in partnership with prestigious business schools in Asia, Europe, and the United State of America.
The MBA program offered is an opportunity for gaining latest knowledge and applied expertise in the file of management. Studying MBA assists managers from different industries to expand their horizons and face complex business problems in leading a brighter future.  
Mahan has collaborated with the strongest international institutions to conduct extensive research to localize the content according to domestic demands, culture, and market. Mahan is honored to introduce and present the first leadership school in Iran and place its services at the disposal of eager leaders.
Our international MBA program is designed to enhance professionals with a high-quality international curriculum and multidisciplinary teaching methodology in a technology-driven world. Our collaboration with reputable universities and institutions provides a unique chance for busy working professionals who cannot travel or move abroad due to their life or business circumstances.
Mahan is honored to invite international professors and academics from across the globe to Tehran in order to allow students the opportunity to support their professional occupation or family duties while earning an international and recognized MBA degree at the same time.
What is an MBA?
The MBA course is an opportunity to gain applied and up-to-date knowledge and skills in the field of business management. Studying in the MBA course helps managers from different industries to manage the issues and challenges ahead with a broader view of business processes. Mahan MBA course is the only training course in Iran with Harvard University Case Study method that teaches managers to think creatively, solve problems and study problems from different dimensions. Mahan MBA course topics are updated with the business trend in the world and are localized according to the wishes and needs of Iranian managers and market conditions in the country.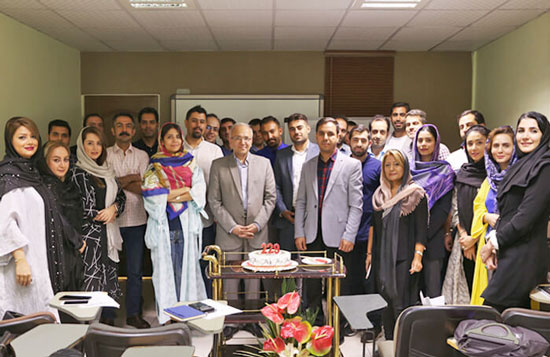 Features of Mahan MBA course
Strategic business management
The advantages of MBA programs with Mahan
Sample Certificate of Completion of Mahan MBA Course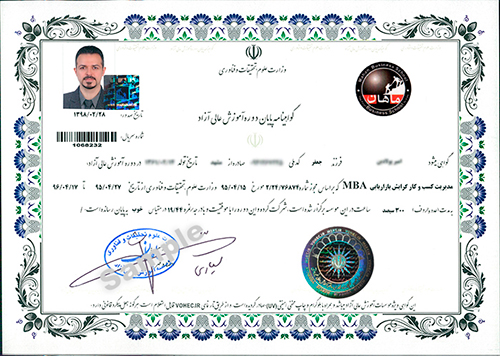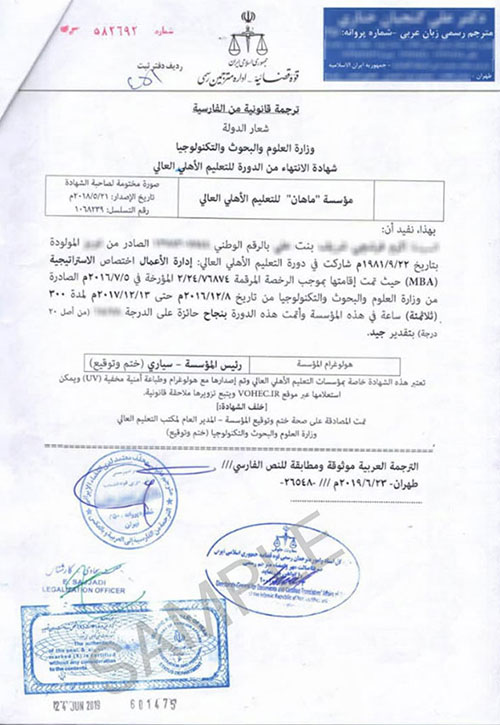 MBA Image Gallery - Mahan Business Strategic Management
Frequently Asked Questions